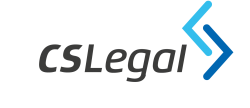 CS Legal Frequently Asked Questions
WHAT - WHY - HOW
Here you will find all FAQs about CS Legal.
If you have any further questions about CS Legal which are not listed here, please contact us.
We will be happy to advise you!
CS Legal is an integrated service designed specifically to meet the needs of the financial industry. An elementary component is a document editor that implements automatic generation processes for documents from the areas of certificates, funds and insurance. The creation of PIBs is supported as well as the creation of KIDs and numerous other document types such as final terms, term sheets and sales prospectuses. We would be pleased to present you a complete list and all individual functions which you can use in a demo.
CS Legal is suitable for all those who are involved in the creation and use of KIDs and other required documents in the areas of certificates, funds and insurance.
Legal: The Legal Department prepares and manages the contents of the documents. The financial data required for the document can be conveniently accessed via data models provided.
Commerce: Trading requires legally compliant documents to be provided by the legal department for the distribution of certificates, funds or insurance policies. A fast time-to-market is particularly necessary for new financial products. Using the data models provided, traders are able to supply the financial data required for the respective document.
Sales: Sales can conveniently access existing documents such as KIDs and prospectuses. In addition, they are able to access text modules that have been approved by the legal department in order to create their own documents required for sales..
Now is the right time to use CS Legal. CS Legal covers the current legislative requirements so that KIIDs or other current document types can also be created. In addition, it is so flexibly structured that requirements of the "new" PRIIP regulation can also be mapped. As soon as the new regulation takes effect, KIDs can be created without first having to introduce a new system.