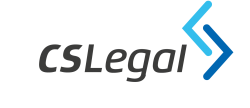 High efficient financial documentation software
Simplify the creation and publishing of all
regulatory documents on financial investment products
CS Legal simplifies your work process, speeds up and reduces your costs when creating, managing and distributing regulatory documents on financial investment products.
Whether PIBs (Product Information Sheets), PRIIP-KIDs (Key Information Documents), KIIDs (Key Investor Information Documents), Final Terms, Term Sheets, Factsheets or Sales Prospectuses - with CS Legal all your mandatory documents are generated reliably and in compliance with the law and made available automatically to all potential interested parties at any time. Everything is completely flexible and cost-efficient as SaaS on the web.
By the way:
CS Legal has already received several awards for its state-of-the-art architecture;
most recently with the Golden Bull 2020 for one of our clients.