Create, manage and distribute PRIIP-KIDs efficiently
The Content Software PRIIP-KIDs-Service provides maximum relief from all personnel- and time-intensive tasks and processes, offering you all conceivable options for efficiently importing data, calculating, generating documents and making them available to all addressees quickly and easily.
Fully automated
All calculations required for PRIIP KIDs, such as risk, performance and cost indicators, are automated, as is the integration of the data into the corresponding KID documents. Numerous calculation and checking algorithms guarantee stable reliability and security, even for large data volumes and complex investment products.
Permanent updating
Thanks to the continuous feed of all calculation data, all key figures (risk, performance, cost indicators) and PRIIP KIDs are always kept up to date and automatically updated immediately if changes are required.
Maximum flexibility - always and everywhere
Individual calculation models and configuration options for data, texts and layout enable your PRIIP KIDs to be used universally for a wide range of investment products. All KIDs are available to investors at all times (even before the contract is concluded) at all points of sale. The use as SaaS in the cloud gives you maximum flexibility.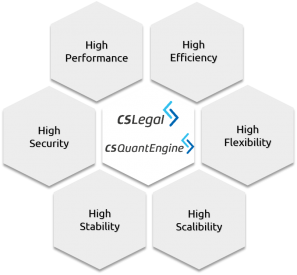 In addition to the PRIIP-KID-Service, we can of course offer you the complete management of all other mandatory regulatory documents such as KIIDs, PIBs, Factsheets, Final Terms, Sales Prospectuses, etc.
Feel free to contact us!